> Garden of the soul > Common ground > Natur

Garden of the soul
La Salindre allows you to nourish your soul. In nature's quiet and peaceful cradle you can let go unconditionally and enter into contemplative states of beingness. Its crucible provides the support to integrate and transform lost parts of yourself. 
We like to foster an integrated spirituality that allows and links personal growth with spiritual insight.
Mandorla
We chose the Mandorla as a symbol for our work. It is born from two merging circles that represent the opposites: heaven and earth, light and shadow, soul and personality, spirit and matter …
The Mandorla is the meeting place where these opposites are integrated to bring forth the Self.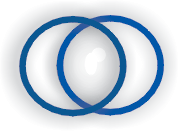 Common ground
The opening to a diversity of spiritual paths and religions is an important contribution to peace in the world. We appreciate and respect all aspects of human quest, whatever the religious conviction or spiritual tradition. La Salindre is a meeting ground for dialogue within these different paths. We welcome diversity of cultures, nations, origins and faiths.

Natur
Our mother gives us all that is necessary physically speaking to exist in the world. If we open to her with every one of our senses, she offers us a profound wisdom. At la Salindre, we aspire to live in harmony with mother earth which gives us her bounty with generosity. We favour organic gardening and ecological practices. Our water supply is provided by excellent spring water.